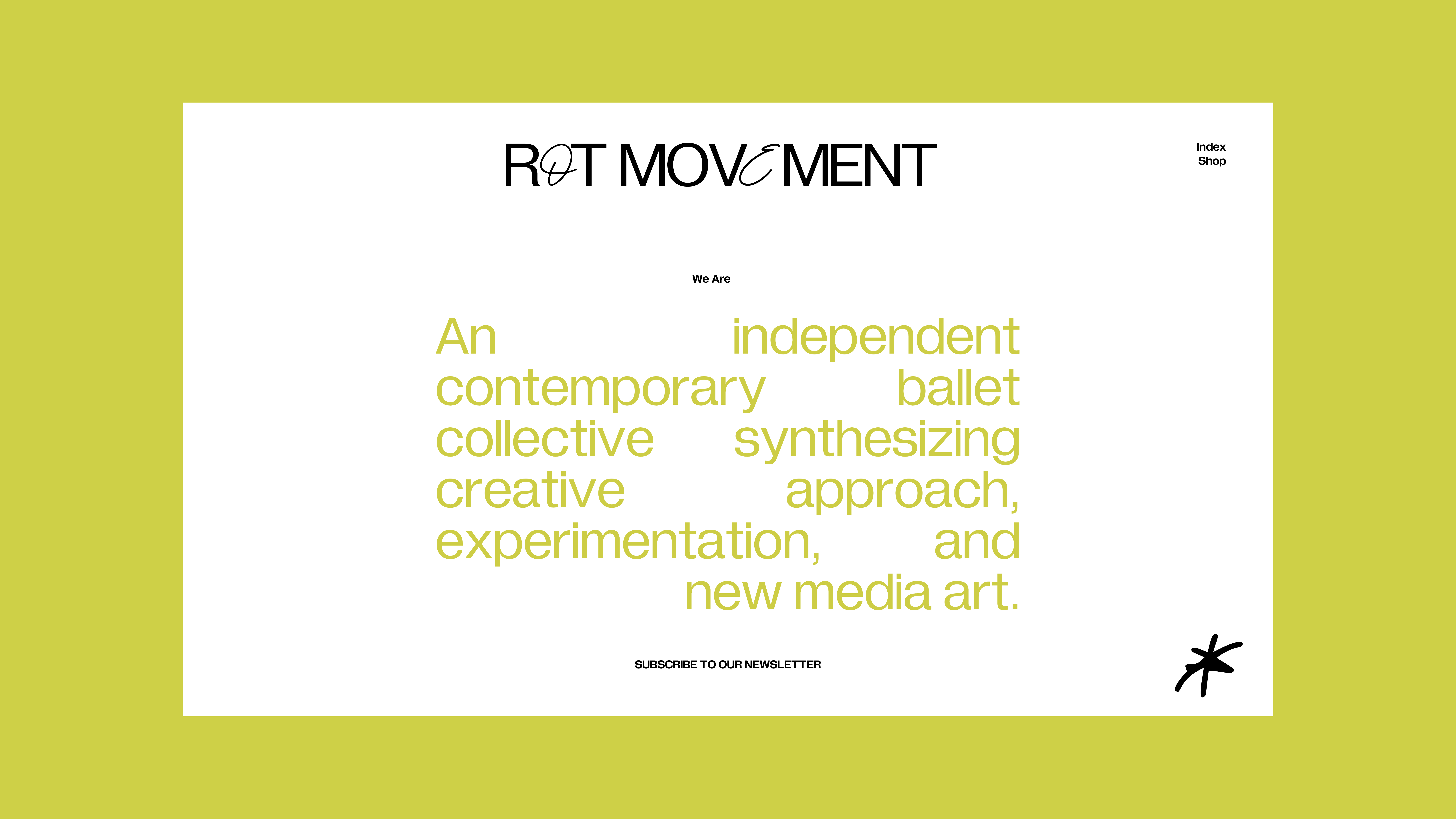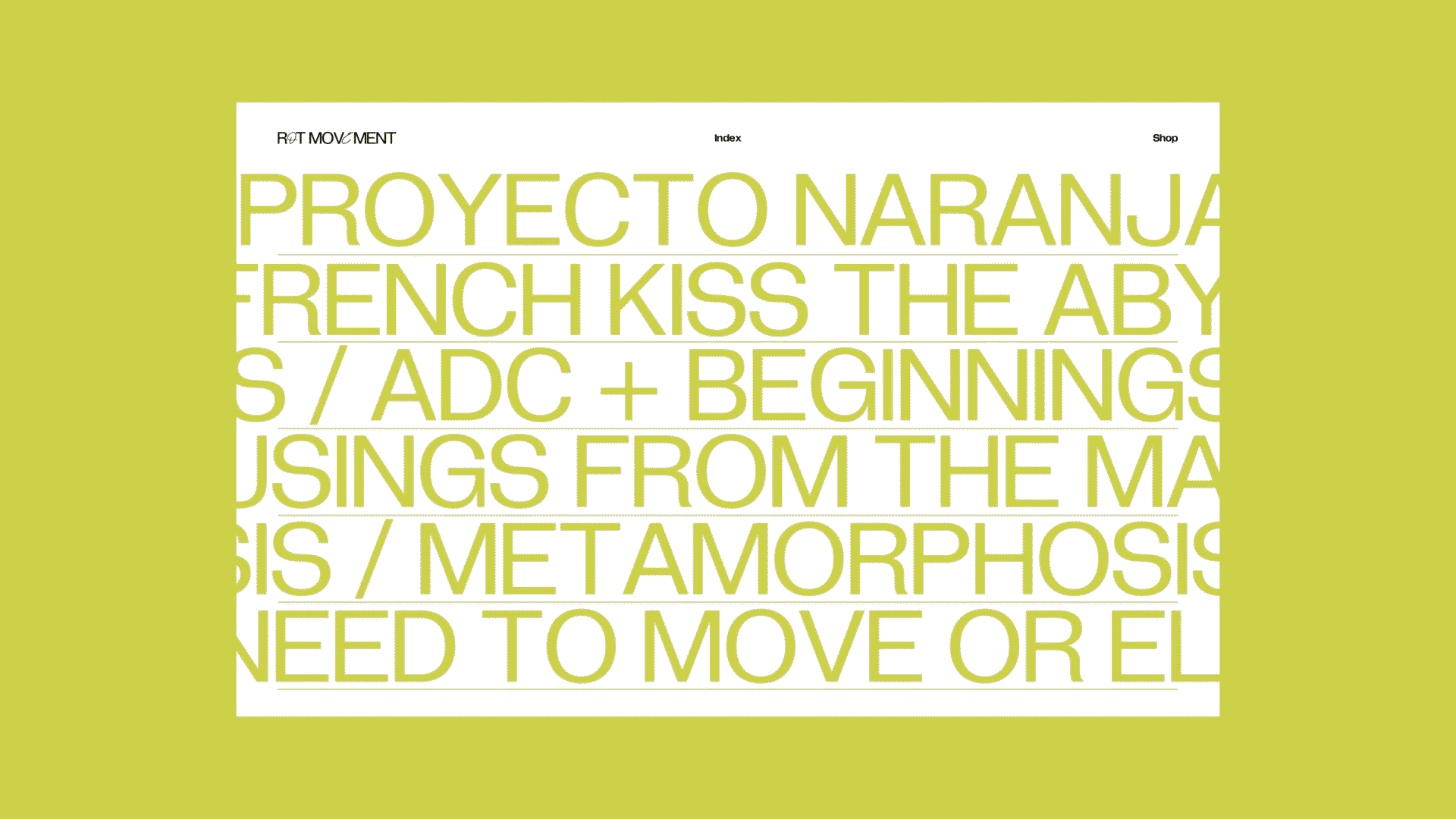 ︎︎︎ Branding, Typography, Website

Rot Movement is an independent contemporary ballet collective synthesizing creative approach, experimentation, and new media art. This season, Rot Movement celebrates the covergence of two generations of Los Angeles contemporary ballet.

I developed the brand identity for the lockup, business cards, and website. I also created the posters and social assets for the in-person performance and experience "I Need To Move or Else I'll Die".